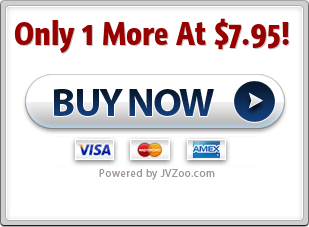 From:
Carl Topping, Entrepreneur, Infopreneur, Internet Marketer Extraordinaire
Dear Friend,
Are you trying to create your own product from scratch and finding yourself struggling and maybe even paying out too much along the way?

Well now you can get started selling top quality products right away without going through all the hassle that comes along with creating your own. When you join Digital Media Market You will have access to thousands of dollars of Resale Rights, Master Resale Rights, and Private Label Rights products without the cost.
Selling Digital Media Products is the easiest business model online today and having a complete range of ever growing products with Resell Rights and Private Label Rights products means you can keep 100% of the profits time and time again. The more products you have to sell the more money you make!
As a member of Digital Media Market you will receive access to products such as ebooks, software, videos, scripts, audio, templates, graphics, plugins and niche products.
There are so many ways to profit from these products its amazing! Here is a list of what you could do to earn great income with these products. The list could quite easily continue as the ways to use and monetize resell rights and private label rights products are endless and all you need to do is use your imagination to make the most of them!
Not only that alot of the Private Label Rights products will let you completely rebrand them and that gives you the potential to make even more money!

There is so much potential with Resell Rights and PLR products that you could quite easily say good bye to your 9-5 job and never look back whilst being able to run your very own online business from the comfort of your own home!

Stop paying too much for individual Resell Rights and Private Label Rights products when you have the chance to join Digital Media Market. We will get the products for you and add them to our collection. You will simply access your account, download the latest products that you can learn from, use and even better sell, you get the best of all worlds!
You may be wandering what I am going to charge for all of this and maybe thinkng big figures, and If Im honest I would probably be thinking big aswell.
Well due to the fact that I want to make my site affordable and accesable for anyone I am not going to charge those big figures you are probably thinking right now. Its going to be exactly the opposite at a price of only $14.95 a month. That's right $14.95 a month for absolutely everything and to make it even better if you do not want to remain a member for some crazy reason you cancel your membership at anytime, no questions asked!
As you can see if you join today you will be getting amazing value each and every month and be able to start a real proven profitable business and start seeing the results you deserve!
Yes! I want to become a member of Digital Media Market Now so I can start my digital product online empire!
Start making money with a REAL proven online business today. Click the BUY NOW button now and I will see you on the inside!
To Your Success,
P.S. Remember if you have had success online or not Digital Media Market is a amazing resource that you will be able to use for never ending profits at an amazingly affordable price. Join today and you will not regret it!
You see, when you become a members of Digital Media Market you will also get exclusive access to these killer bonuses… and these bonuses can easily be used to start your own online business and make money within just a few days.

I'm not kidding about that. If you're one of the lucky people to place an order today, you get everything you need to start your online business.
Let me teach you in detail how to make money with the easiest business model online today!
Also enjoy the great bonuses, tools and resources in the members area!
Includes Master Resell Rights.
As a member of Digital Media Market I am also going to give you access to my fully hosted eCover Creator which enables you to create professional looking eCovers in a few clicks of the mouse and use them for your own products or any Private Label Rights products that you rebrand.
This bonus alone is worth the membership price and produces top quality eCovers for your product without you having to outsource.
All you need to do is log into the members area and start creating your very own eCovers!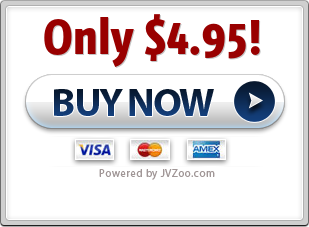 Before I tell you more about Digital Media Market you will notice that there are two different payment options. The reason for this is that I have another membership site called Online Marketer's Academy which has lots more training, tools and resources all about making money online and running an internet business. Not only that members also get access to Digital Media Market so you basically have everything and more under one roof!
I thought that it would make sense to let you know about this awesome offer, but then again if you just want to get access to the awesome products, training, tools and resources in Digital Media Market that is great and you will be able to choose the first option. Remember you can cancel at any time if you change your mind and fancy testing out Online Marketer's Academy and the same applies to if you want to cancel Online Marketer's Academy and stick with Digital Media Market.
Both options come with a 7 Day Trial Period which makes it even more of a steal!
OK so now it's time to let you know all about Digital Media Market...